Here are a few things I've made in the past couple weeks from free internet patterns:
Watch Cap
- leftover yarn from my stash that I dyed with Koolaid. The very end of the top decrease turned out wonky and I forgot to guage (shame! shame!) so this is going to the charity box.
http://www.needlebeetle.com/free/seacap.htm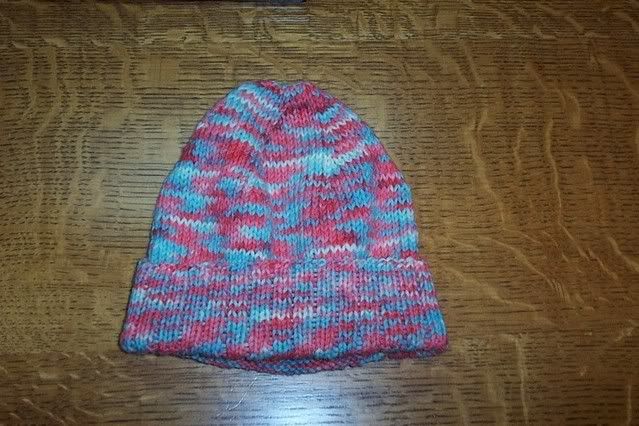 Snowflake Hat

- kettle dyed Patons Classic Merino using Wilton's. This is a Christmas present for my 1.5 year old niece. The free pattern is from Little Turtle Knits.
http://www.littleturtleknits.com/snowflakehat.htm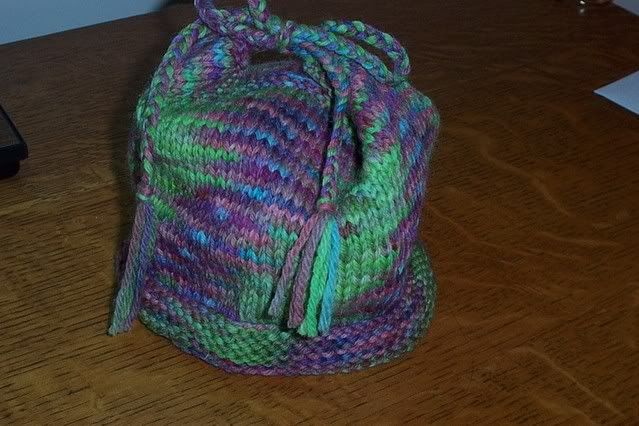 Kitchen Dishie - I didn't dye this. :) It's good old Sugar N Cream. Another Christmas present . . . I've got another one 1/2 done and several more to go.

http://www.jimsyldesign.com/~dishbout/kpatterns/ridgestitch.html