Amy at Park City Girl is hosting a virtual Quilt Festival. She did one in April to coincide with Spring Quilt Market and she's doing another to coincide with Fall Quilt Market. This is my entry:
I made this crib size quilt in May or June 2006 for Abigail using all stash fabric.
I quilted it on my big Nolting that I had back then. The quilting pattern alternates from strip to strip. One row stipple, one row ruler work, one row loops, one row different ruler work, etc.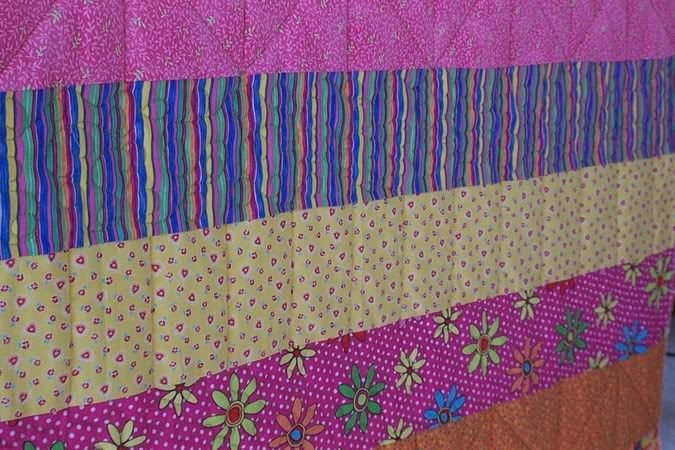 This quilt is well loved but still going strong. Sometimes it is folded up and used as a dolly bed. Sometimes it is a play rug. Sometimes it is a car blanket.
Thank you Amy for hosting this wonderful event!
Love,
Erin =)