Please check out the poll that I added to the sidebar! I'm very interested in finding out what YOU would like to read about in Dutch Girl Diary.
Do you like tutorials with lots of pictures on how to do artsy-craftsy things?
A simple quilt that would make a great tutorial
What about ramblings about what's going on in my life with a sprinkling of family photos?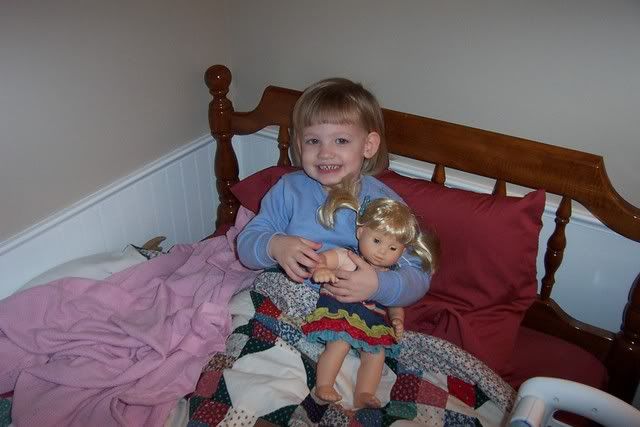 Abigail's almost 4 - her first night in big girl bed
Perhaps inspirational posts about being a homemaker in our exceedingly materialistic and humanistic world bring you great encouragement?
Maybe you'd like all of the above???
I look forward to your feedback and comments. =)